Create Tags
To generate your barcoded tags click here, but make sure you have a confirmed code and appointment!

No appointment yet? Sign up here to register!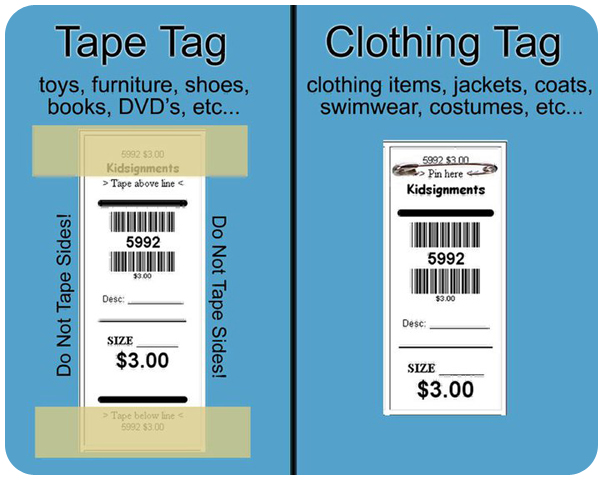 NOTE: To create "tape tags" please ONLY use the options in the right side of the table. The left side will ONLY work for pin tags. (see image below)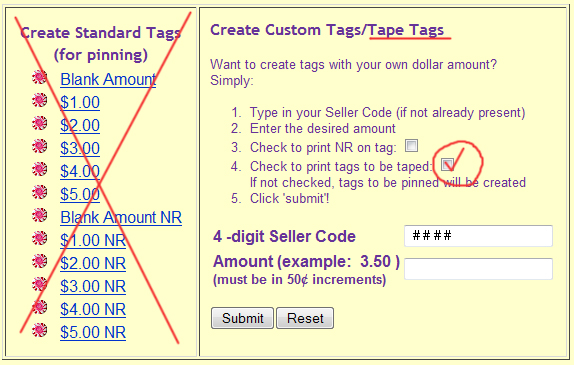 Registered Sellers: please see the link for "News from Jeri" to see if you missed any of our emails.